IT technology partners support enterprises in creating and implementing technology solutions that improve the functioning of various areas of the company. This type of cooperation is very popular both in corporations and startups. Why? The crucial reason is its flexibility. You can read about some of the most-mentioned advantages in our other article: IT Outsourcing - advantages and disadvantages of having the technology partner.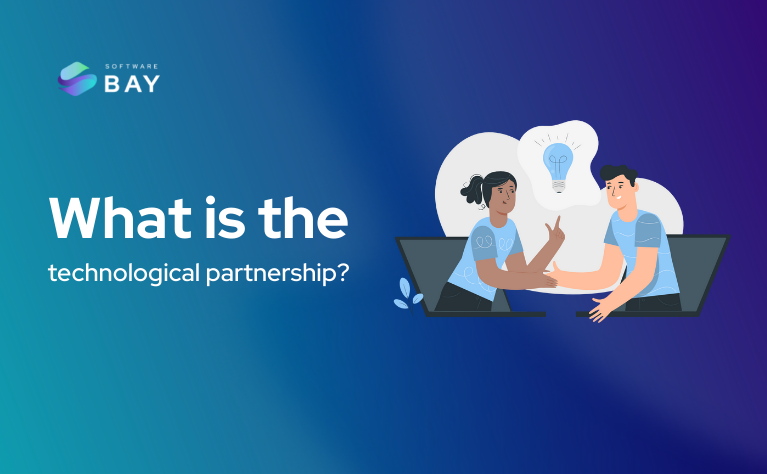 There are two types of technology partnerships . First one, that complements the resources of your internal team. In the second case, the third-party company is fully responsible for your company's technology and its needs. Good technology partner should be prepared for various stages of work on your product. From its creation, to its maintenance and development. The basic services of a technology partner include:
product design,
development team,
quality assurance,
maintenance.
When should you decide to work with a technology partner?
When the resources, needed to support technology in your company, are fluctuating
Small companies or those that don't use constantly developed technology solutions , usually rely on irregular support from IT specialists. Hiring them internally would result in constant rotation or unnecessary costs. If you have an IT technology partner , the necessary specialists perform task-based work, within the agreed scope of needs and time.
When you need support for a small amount of time
There are also organizations that need ongoing IT support , but only to a small extent. This is what usually characterizes small companies and startups. Trying to hire a person for several hours a week can be difficult. On the other hand, hiring a freelancer may result in low availability in emergency situations, such as working for another client at the time. In the case of a technology partnership of the company, unforeseen situations can be seen by another person from the team, in the case of the indisposition of your main tutor.
You need specialists in various fields
Sometimes your technology solutions are so complex that you need the support of not one, but several specialists from various fields. You should know that in this case, too, there is no need to hire all of them at once. Your case can be handled by many proven professionals, whether it is just a consultation or a complex problem solving process. As a part of the technology partnership , they can cooperate with each other as one good team or exchange periodically while working on your project.
You have no experience in recruiting
Recruiting IT and tech professionals is not such an easy thing to do. Especially if you don't have much in common with the technology , except for the solution used to support your company's processes. By entrusting activities to a technological partner , you avoid the recruitment, but also onboarding process and the time needed for the team building.
You will need support in decisions focused on your business goal
A good technology partner , is an experienced technology partner . Usually, in addition to basic services, such as those listed at the beginning of the article, it can accurately advise you in strategic decisions. His insights, supported by the experience of working for many previous clients, can be a valuable hint and lessons on the successes and mistakes of your predecessors.
Remember , you don't have to meet all of the above-mentioned criteria. The confirmation of one of them may already be a reason to consider this type of cooperation. If you are wondering if cooperation with a technology partner is suitable for your business, make an appointment with us: https://softwarebay.io/en/contact
Check our social media channels:
Linkedin / Facebook / Instagram