React Native is one of the best growing and most updated technologies in the world of IT. This makes it necessary to constantly observe the emerging messages and deepen your knowledge, learning from experts and practitioners, to be up-to-date. One of such possibility are conferences and meetings. Let's take a look at what will happen in 2021.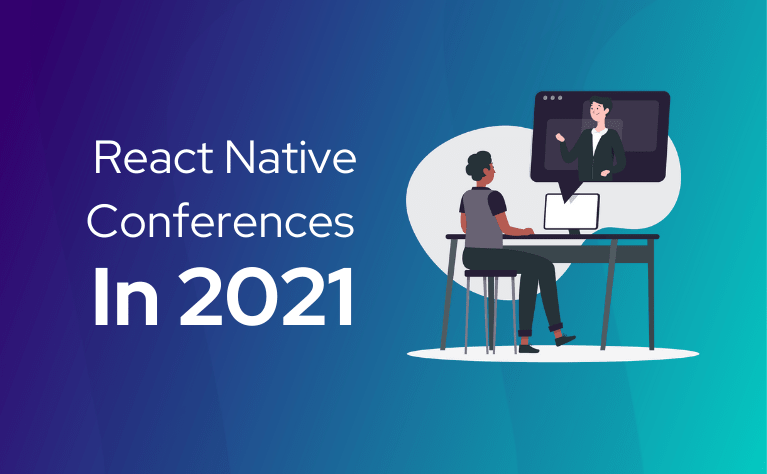 1. React Native EU
- September 1-2, Online
The first community conference in Europe, focused on React Native. Since 2017, it has been a place to gain the knowledge and inspiration from industry leaders, s well as establishing business relations in React Native community.
During the conference you'll see expert presentations (which you'll also get in the form of a file to review later) and take part in Q&A sessions.
Pricing: Free
Registration until 30.06.2021
2. Code Europe
- September 21, Ergo Arena 3City; September 23, PGE Narodowy Warsaw
The largest programming conference in Poland. It takes place in two locations - Tri-City and Warsaw. Its goal is to bring together specialists, as well as potential business partners and customers, in one place. It includes 6 unique thematic blocks:
Cloud Computing
DevOps
Cybersecurity
Data Science
Programming Languages
Future & Inspire
Pricing: TBA
Registration until 30.06.2021
3. React Advanced London
- October 22-23, Hybrid & Remote
At this conference engineers at every level are welcome. But the organizers worn - it will be a huge dose of expertise. Due to the diversity, it was decided to divide the talks into 2 tracks - General and Pro. In addition to the presentation, remote interactive workshops will also be held.
Pricing: €180-€430/ per person - depending on the selected option
Registration until 31.07.2021
4. React Conference Live
- October 7-8, Amsterdam
It is the second-largest React Conference in the World, and the first fully stationary in our list. During two days of conference, you will be able to watch & listen to the 20-30 experts or establish business contacts with several hundred other participants in the industry.
Pricing: €599 / per person
Registration until 01.09.2021
5. React Summit
- TBA
React Summit is The Biggest React Conference Worldwide, but that's the only information we know so far. We are looking forward to seeing information about terms and tickets. To keep up to date with the latest news, it is possible to apply for the newsletter on the organizer's website.
Pricing: ?
Registration until: ?